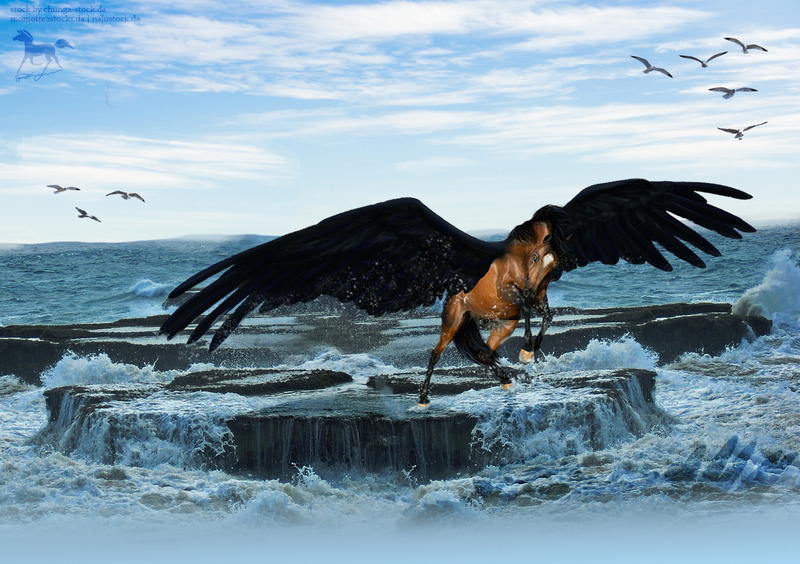 hold me in this wild, wild world
'cause in your warmth I forget how cold it can be
Even after Breckin has visited Ischia, and moved on to her visit with Scorch in Nerine, Brennen is restless. As if there is something burrowed under his skin, he itches with the restlessness and sense on unfulfilled purpose. Nerine is as lovely as ever, balmy weather belting that winter rages over most of Beqanna, and he has plenty to do preparing for his battles in the Alliance and patrolling the borders - there have even been visitors, more than in the past few years combined. But something drives him from inside, and slowly he thinks more and more of Scorch's invitation.

And perhaps running from his past completely is the wrong answer. Maybe forging a new life in Ischia does not require him to give up everything that he was before - and amongst the things Brennen was before, was a friend of Scorch's. And her brother, her father, her grandfather, and her great-grandparents up her sire's line. Of course there it ends because he hated Infection with all of the fury a young man could bolster, since Infection had engineered his father's death. Or not death as it turned out, but he hadn't known that at the time. But Infection's son had been his King and while not a brother Brennen would have chosen, a brother he had fought for and served well. And Landen had taken part of Lucitania's love from Brennen but he had also given the bay stallion a line of Kings he had loved dearly. Diresong, Arcteryx, and Errant were the brothers (or nephews - the way he thought of them changed as they grew up before his eyes) of Brennen's heart. The playmates and in some cases half-siblings of his own children. Men he had been proud to serve, even if sometimes they butted heads.

It only makes sense that he and Scorch would eventually come to be friends, even though she would have been great friend material on her own merits as well. She is a strong fighter, a good mother, someone who stands up for what she believes in, an Amazon (and damn his fascination with them anyway).

Yes - a visit to Scorch seems just the thing. He has the time, and it's not like he has to walk. So he takes flight and passes the journey easily, touching down just before midday, a few days after they had met in the field. A survey from the air had given him an approximate location so he knows that while he had not landed beside her, she would most likely have seen him in the sky, so he chooses not to call out for her, meandering instead to stand where the waves roll in just enough to wash over his hooves, and contemplate the difference between the shores of Ischia and the shores of Nerine.
hold me in this wild, wild world
and in your heat I feel how cold it can get
BRENNEN
I wrote this on my phone while holding stuff for my dad so apologies for blatant typos or errors!
Scorch