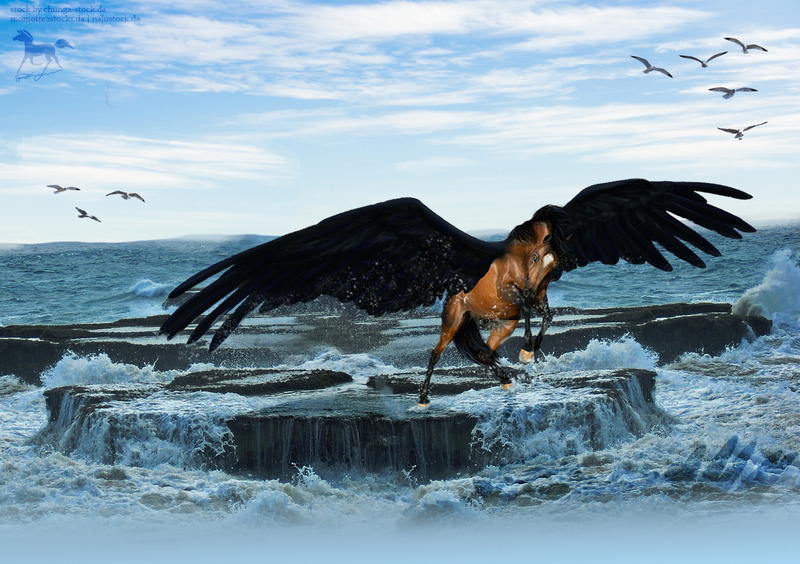 hold me in this wild, wild world
'cause in your warmth I forget how cold it can be
Despite the increased number of dwellers in Ischia, the number of bodies to patrol, Brennen is also frequently found patrolling. Having Jesper in Sylva (despite his wanting to be there) and Leilan in Loess (though it worries him a good deal less) makes the bay king almost itchy with anxiety, and he fills any extra hours he finds himself with pacing along stretches of border, or trotting long distances around the exterior of the island. So the first time he catches a hint of a familiar scent - not one he can place exactly, but familiar - he ignores it. He's not unreasonably jumpy, just alert. But when it comes again, paired with the strong sulfuric scent of Tephra, the flicker of unease blooms into something greater, and Brennen heads into the interior of Ischia on the trail of Tephran scent paired somewhat inexplicably with Trekori's quite familiar one.

It doesn't take him long to find the pair; and when he sets eyes upon them, at least one thing comes clear. It has been most of a year since he saw Krone's daughter, but he recognizes the young mare nonetheless. He didn't exactly expect to see her here, which is why he had such trouble placing her scent the first time he crossed it, but her mere presence doesn't set him on edge, either. In fact, it's soothing to be able to put a face to the visitor. He's happy to be friendly with Tephra, with the potential for something more, as he'd told their diplomat, but he had not been thrilled with the idea of a Tephran just coming along into Ischia alone and uninvited; they are not as good allies as that yet, and the bay is more than a little territorial. Karat is something of a special case; she was born here, after all, and lived here a year before her parents moved them away.

On top of that, she's with Kori. Brennen's amber gaze swings to his young friend with a little smile on his face, and a hint of true amusement lurks in his eyes because only a blind man could miss that there is something between the two of them. Ah, young love. They're at the right age for it, too, and forgetting somehow that 'young love' often leads to 'young people making stupid decisions', the king assumes that she'd come to Ischia on her own, and doesn't even consider the idea that Kori might have stolen Karat from her family and home. "Hello Kori, Karat," he says, lightly. "I trust your family is well," he adds, gaze on the gray-and-purple girl once more.

hold me in this wild, wild world
and in your heat I feel how cold it can get
BRENNEN
Karat
/
Neo
&
Trekori
/
Sid
I figured I'd let them have their flirting or whatever in the other thread and put this on its own :3