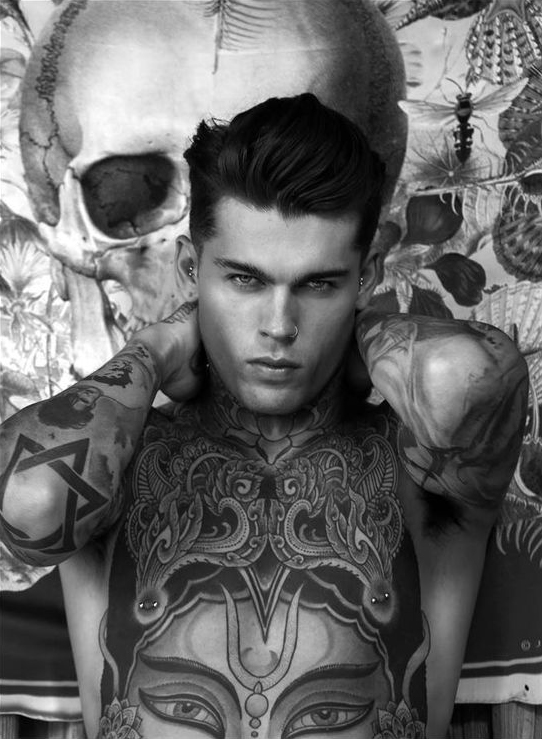 I tried to sell my soul last night
Funny, he wouldn't even take a bite
Maybe later, he'd make her beg (they both know, without words, there would always be a later). He'd make her fucking plead so prettily for him. Now though, today, he wants nothing so much as to fuck her without mercy. To make her body ache, in more ways than one.

And her words tell him that's exactly what she wants too.

Her teeth snap so close to his skin, her breath hot against him as she presses close. He can taste her desire on his tongue, heavy and so fucking wanting. He could take her right now and she'd gasp and moan beneath him. He shoves hard against her where she is so aggressively plastered to him, his voice gravel in his throat as he answers his dare. "I'm going to fuck you so hard you'll feel it for a week."

His teeth clamp hard over crest as he uses his merciless grip and large, demanding body to maneuver her until they are side by side. She's so delicate and refined next to his brute strength. She looks like she might break beneath him, but he knows damned well she won't. He could use her in every fucking way imaginable and she'd never falter. Hell, maybe one of these days he would.

He doesn't wait for her permission, doesn't bother with any more niceties. He had promised he'd fuck her hard, and he's always good on his promises (the damned few he actually makes). With a growl, he presses against, wings flared wide as he pulls himself roughly over her.  He uses his legs and teeth to bring her hips under him, to pull her into position. Until he can slam hard against her, into her.

He is true to his word, using her hard, pounding roughly into her. His teeth scrape and mark her flesh, demanding and insistent. He drives hard and fast, brutal. So fucking delicious. Until his release shudders through him, until he drives deep, holding her still beneath him as he growls against her flesh, teeth digging into her skin. It's almost more delicious to know his babe couldn't take root inside her already occupied womb.

After a moment, he chuckles against her, still refusing to release her from his hold. His tongue laves her shoulder where he'd bitten her, an insatiable hunger still settled deep in his gut. "I could hold you like this," he threatens in low amusement. "Take you again, until you're fucking trembling." He grins wickedly against her pale skin. "I should."

He'd had enough fucking practice. A few moments is all he needs. And she'd dared him to make it count. Fucking hell if he wouldn't.