Mary

The last time they had spoke, he promised her the crown if she could smooth over the relationship between Sylva and Loess. She did it not only to rightfully claim her spot beside Sinner, but for the better of Sylva. Together the two kingdoms would be feared once again, especially amongst all the chaos with all the new lands and the plague. In numbers there is strength, at least that is what father always preached.

Sinner......Oh Sinnnner! She nearly sung his name as she pranced through Sylva. She was infected by the plague, and some days were worse than normal, but she was filled with energy and adrenaline. Carrying her body was a simple task in this moment. She happily returned to Sylva to share the news, that once again, the kingdoms would be tied.

Would Sinner be pleased with her? He could have lied, he could have told her what she wanted to hear, simply so he would end up on top. He did not have to share his crown, and he did work for the devil, an act that would not be surprising. Though the hell hound was a creature from another world, she knew that he held some honor, and underneath all his calm composure she thinks that he really likes her (but who wouldn't?).



Long May She Reign
Sinner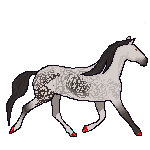 Currently Infected