If her time in the river had taught her anything, it was that saltwater was infinitely preferable. 

Even now, out beneath the waves, she can still taste the dirt and the mud of it, the way that it had clogged her throat and coated her tongue. She had still been able to breathe, but it had been an inferior kind of breathing—hampered and hobbled. As soon as she had been able, she had turned her sights toward the ocean, slipping into the wild water and feeling a marrow-deep relief when it had been brine on her tongue. She feels cleansed by it, purified by it, and it washes her scales clean of the riverwater.

She loses track of the hours that she spends like this. Loses track of how much time she spends churning the water, gulping in the ocean depths as she propels herself forward. She does not have the same gifts as some of the others—her body does not morph at the mere touch of the water—but she is graceful in its depths all the same. She is as home here, as strange and alien as she is, as she is on land.

Still, even she craves the shore sometimes, and she soon finds herself moving toward it.

This time though, it is not through the narrowed passage of the river. Instead, the ground gently slopes upward, her hooves finding purchase in the sand and then lifting her up. The water streams off her scaled sides and her silver eyes blink away the water, although it beads on her eyelashes still. She shakes lightly, sending droplets flying, and the flowers woven through her mane and tail bloom ever so slightly, the petals as bright and vibrant as if they had not just spent hours soaked beneath the surface of the water.

Curious, Evia angles her head toward the beach. She isn't sure who lives here, if anyone lives here at all, but there is something within her that keeps her anchored chest-deep in the water—

unsure if she was welcome, unsure if she wouldn't just slip back into the seafoam and the surf.
Evia
we are slaves to the sirens of the salty sea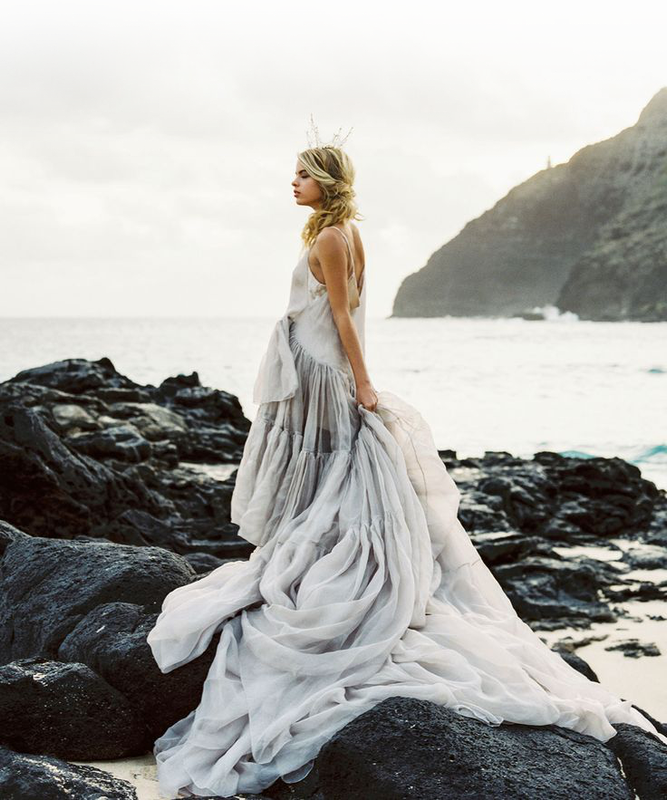 Ivar