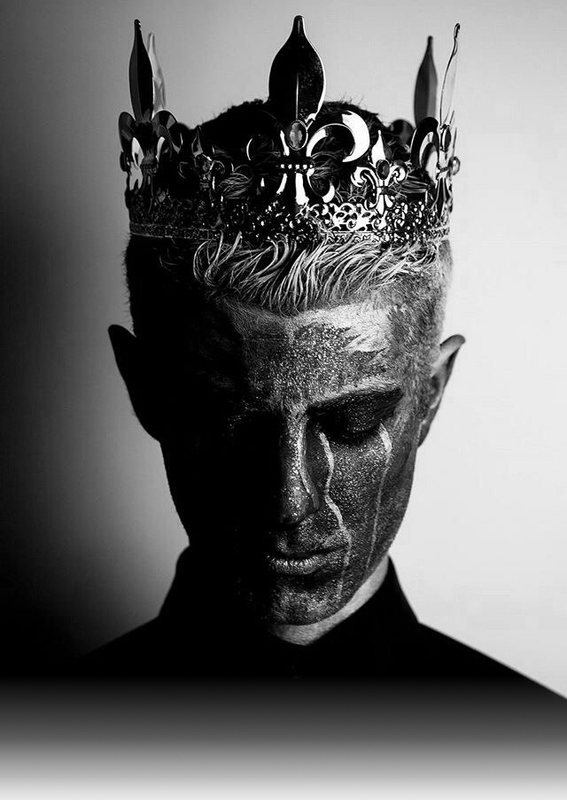 The snow crunches softly below him as he wanders around the frozen island, exhaling deep breaths of warm air, amused by the plumes of warm air that rose into the cold sky, his eyes quietly following as it dispersed, now invisible to his eyes.
He huffs again as he walks forward, looking for someone to talk to, rather bored of wandering around aimlessly, perhaps he could stir up some trouble as he did in his youth. The bay smiles at the idea as he comes to a halt, observing the waves crashing against the ice along the coastline, chipping at the hard ice, slowly tearing it away from the mainland.

Perhaps he could be active for once, do something that was useful, like making himself and others warm.
The stallion wanders closer to where he had built the wall of ice and ground, followed by smaller huts to accommodate visitors or travellers, maybe if he made one for himself it would attract others which in turn would lead him to help them, a goal that was quite simple for the moment.

The stallion exhaled deeply, standing still as his hooves were slowly consumed by the ground below, small patterns of ice making its way up his leg, a new addition to being consumed by the earth. 
The stallion smiled as stood hushed for a moment, listening to the earth moving before being allowed to bend it, and as usual, after a few moments of waiting for a small pillar of ice infused with soil and minerals shot out of the ground, piercing through, breaching the sky. 
The pillar shook for a moment before returning to a dormant state, small pieces of ice crumbling from the top, slapping the floor harshly as they fell.
The stallion twitched lightly and the pillar dispersed into a dome, a thinner one this time just in case he didn't want it to be permanent.

The stallion then opens his eyes, fluttering for a moment as he adjusts to the light, his breathe now deeper than it was before as he steps out of the cracked ice and into the dome, laying himself in the middle, allowing his body to relax for a moment, still hoping someone would come along to meet him. 


Aziz
—lost and forgotten—