QOTY
""Content to admire you from afar." Well that's just bullshit. She wasn't *content* to be admired from afar. She would rather not see him at all then be tortured by a buffered distance." --Mazikeen, written by Squirt
Age: Adult
Gender: Mare
Breed: Hybrid
Height: 15.2
Player: Colby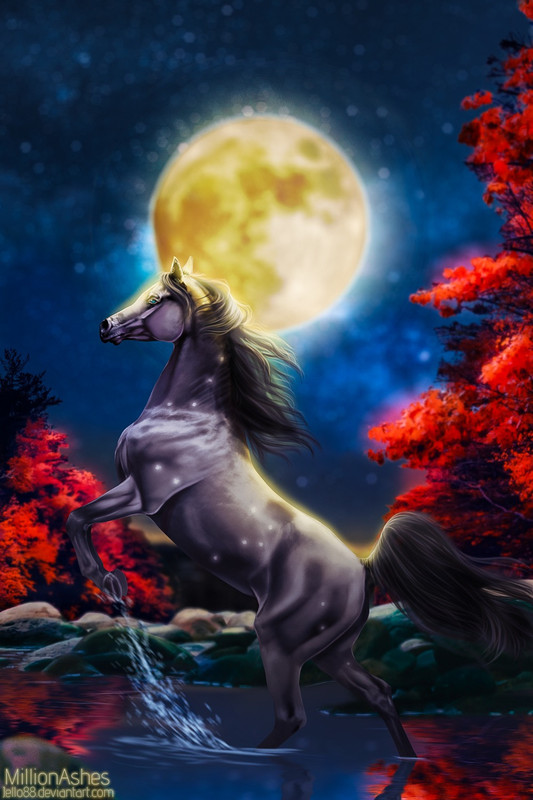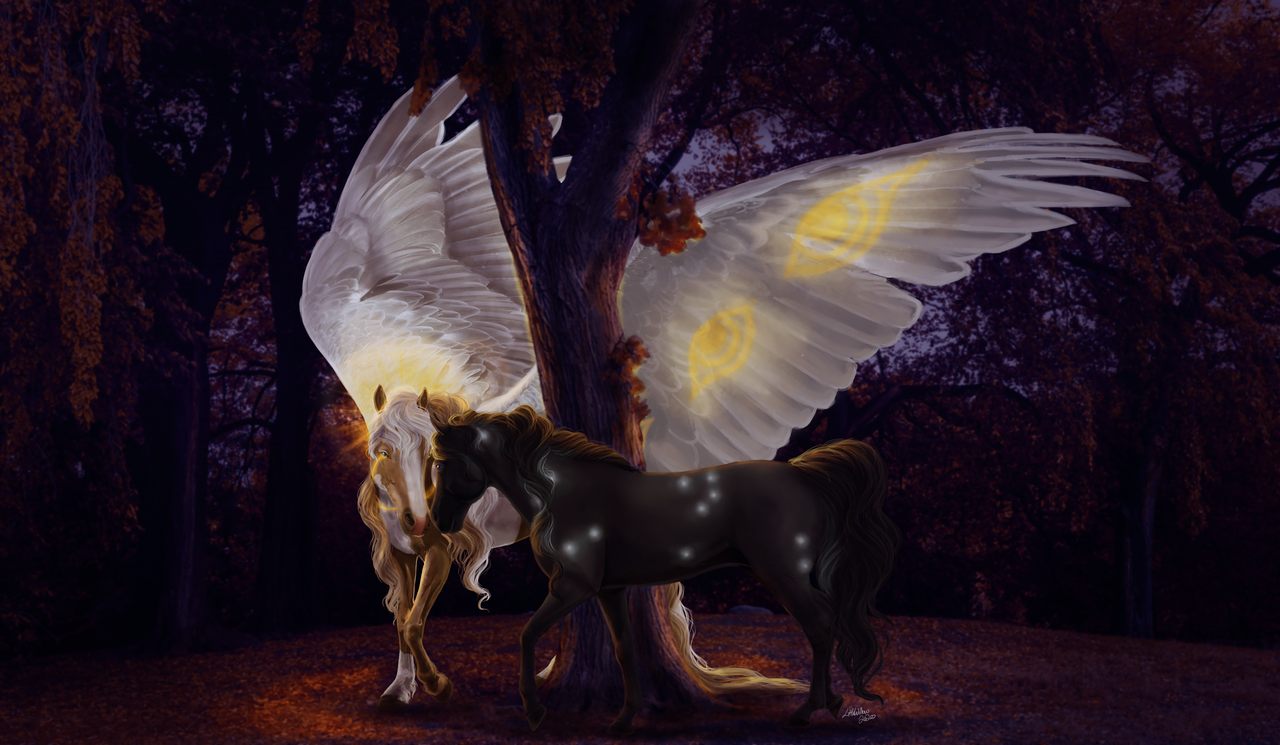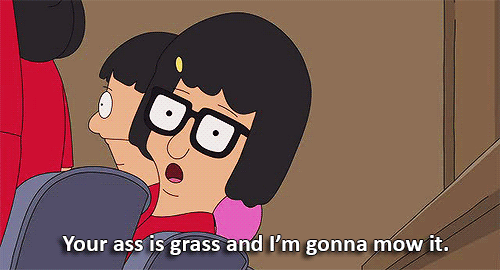 Appearance
Color: Gray ()
Eyes: Dark blue
Markings: Glowing constellation dapples
Mane & Tail: black
Big Dipper & Canis Major constellations on one side, Scorpius constellation on the other.
Personality
"I'm here to read your mind and kick your ass." - Kahzie, as Starsin
"So who is The Mop? You know, the one that thinks they're fixing things, but really just spreads the dirt around? I'd say Starsin except I don't think she THINKS she's fixing things." - Ratty
"She kills him because no matter how far she has come from the bitter, angry young girl she had been, she is still Starsin, and if he wants to make her world burn, she will be certain that he burns with it."
Lineage
Parents: Carnage x Starlust

Children: Malone (x Ophanim)
Draco & Dove (x Litotes)
Lilt (x Ophanim)
Larrikin (x Ophanim)
Roué (x Ophanim)
Pandemonium & Pleasure (x Ophanim)
Orville (x Ophanim)
Edrahil (x Ophanim)
Starlore & Stargaze (x Ophanim)

Other children by Ophie that she won't murder:
Alita
Beulah
Meraxes
Ciara, because she's a loose cannon
Traits
Companion:
Genetic Traits: Mind reading, shattering, immortality
Non-Genetic Traits:
Trait Genetic Code: tegteg [IMMORTALITY][MIND READING][SHATTERING][disease acceleration][fairy dust]
Defects:
History
- Met Ophanim when she was really young at the playground and immediately became attached even though she wouldn't admit it.
- She found him again after the Plague struck and seeing he was sick they went to Island Resort since it was a safe land. And they lost their virginity there with each other because it's romantic.
- Met Vulgaris, after he had his memory wiped. Having recently been made king of Loess, she decided to convince him they had been friends. He made her royal advisor of Loess at 2 years old, and they came up with the excellent idea of holding as many healers hostage as possible, including Leliana, Vulgaris' wife.
- somewhere in here she meets Litotes when he's a prisoner of Loess, after they stole him in response to his failed steal to steal her.
- Her and Ophanim have their first child, a son named Malone.
- After discovering other children of Ophie's (Alita and later Meraxes) she gets extremely pissed and hate-bangs Vadar in Sylva.
- Quests for and receives shattering.
- Leliana, now queen of Tephra, demands that Loess (now led by Castile) release their healers but Loess, the rowdiest kingdom in all of Beqanna, responds by setting Tephra on fire. Malone gets accidentally trapped in a maze that Leliana had set in Loess, and after getting him free a pissed off Starsin went to an on fire Tephra. She sees Ophanim being attacked by a dragon (Casimira). Discovers she has shattering by blowing dragon up.
- Things with Ophie continue to be rocky so Starsin continues to be an ass. Develops closer relationship with Litotes and also bangs Kensa.
- "Accidentally" has affair with Litotes, resulting in twins, Draco & Dove.
- Is offered Sylva, a territory of Loess, and accepts. Ophie doesn't come with her :(
- Discovers that Kensa and Brigade have a thing going on and decides to destroy it by telling Brigade that Kensa is already in love with Litotes. Then turns around and tells Lie that Kensa is in love with Brigade.
- After finding out that Ophie has left and was headed towards the mountain, she intercepts him there. Good Guy Carnage rips their hearts out and swaps them.
- Starsin and Ophie finally get their shit together and stop sleeping with other people.
- Starsin finds other ways to entertain herself, such as "helping" Lepis by informing her that her husband Wolfbane is having an affair with Lilliana. Strongly considers becoming a relationship counselor at this point.
- Accidentally blows Hestoni's peen off when he startles her in Sylva.
- kills Ghaul in Loess because he kept attacking her family. Immediately retires to Silver Cove with Ophie.
Starsin's Forum Info
Joined:
09-19-2018
Last Visit:
05-25-2021, 01:00 PM
Total Posts:
180 (0.18 posts per day | 0.21 percent of total posts)
(Find All Posts)
Total Threads:
23 (0.02 threads per day | 0.12 percent of total threads)
(Find All Threads)
Time Spent Online:
2 Days, 15 Hours, 33 Minutes
's Threadlog · View Profile
Thread
Forum
Participants
Posts
Last Post
Starsin's Signature