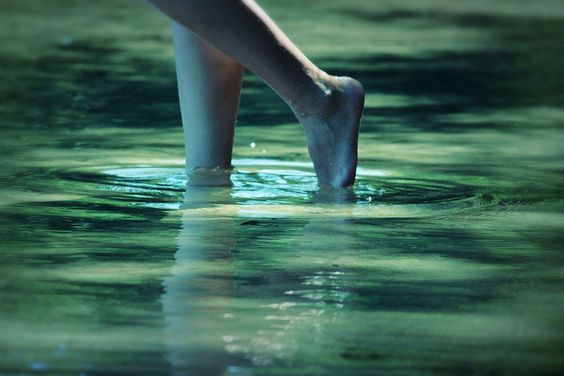 DON'T KNOW HOW TO KEEP LOVING YOU
NOW THAT I KNOW YOU SO WELL
Ever since Garett caused Mako's heart to race, the frost-wearer has not been able to get her head out of the clouds. She thinks of him often: the gentle blend of his green and brown fur, the plants that come when he calls, the buzz of his skin when she brushed it with hers. He was perfect, she tells herself--so easily idealized as a first crush.

Though often alone, still, the thought of another such encounter warms her. Leaves an energetic fizzing in her bones.

Now, among bright blue and pink and purple summertime blooms, Mako smiles secretly to herself. She looks like she fits here, laying lazily among the flower. The frost that adorns her glimmers, the of her hide periwinkle shines, and her eyes--her eyes shine with the palest, freshest green. A nymph, she thinks. Different from the fiery, deadly legacy that calls her. And she has Garett to thank for putting such an idea in her head.

The sun shines brightly overhead, warming Mako's side as she rolls. Splayed out, legs stretched and head buried in the grass, she relaxes. Perhaps a nap, she thinks, certain that no one will dare interrupt her while she sleeps in a common land.
MAKO
open!!