Warlight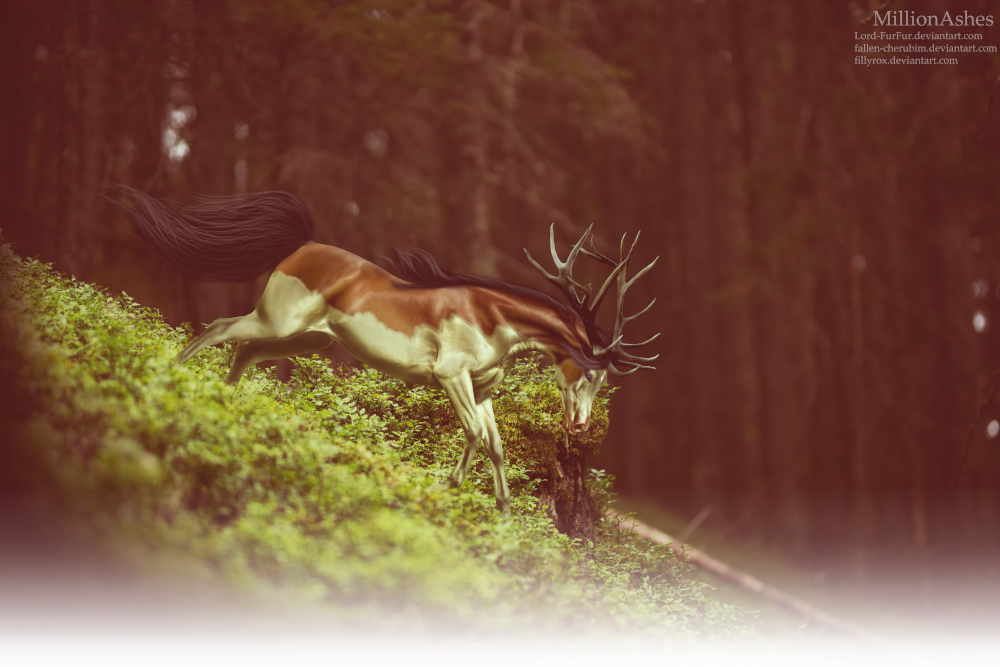 Soul as sweet as blood red jam

The waterfall was her refuge, and rarely did she stray far from the healing pool where it fell. She had slept more than any healthy creature should since her return from The Mountain, but no amount of rest could mend her body of the damage the Dark God had done.

The open wounds from her crashing descent on that same day had healed, thanks to Nikkai's magic waters, but the sickness in her bones still boiled. She had one more task to accomplish before she could return and call on Carnage again, but this weakness had been a battle she wasn't prepared to fight. It had shaken her more than she would admit, even to Raul, to feel a sickness so like the plague take up residence in her lungs and blood again, to feel the way she had in the days before she met her end. 

But it hadn't truly been her end, and she keeps reminding herself of that. 

Despite the curse she carries, she gave birth to a healthy filly - a little face that brightens her otherwise pain-darkened days. More often than not, Will leaves the parenting to Raul, but on this late-winter day, she is happy to see her mate and youngest daughter trotting towards her.

The leopard mare rises from the shallows where she had been laying chest-deep in cool water. In the late-afternoon sunlight, golden rivers stream from her belly and tail, and she smiles at the pair as she takes a step towards them.

"My little love," she calls over the thin stretch of grassland that separates them. "Come and tell me what you did today."