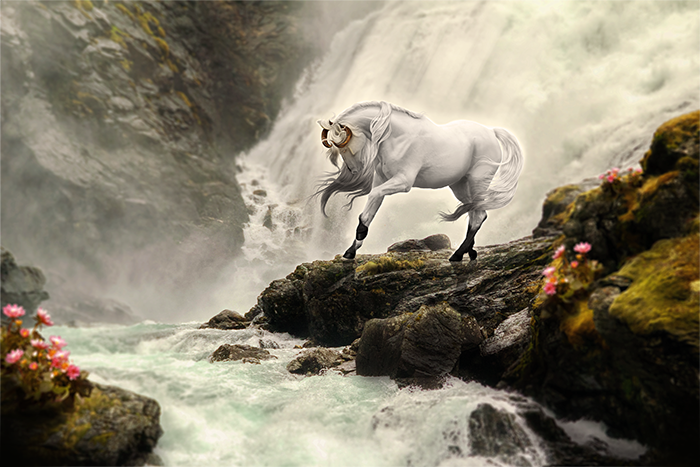 Mazikeen notices the rough landing, but the recovery is smooth and it is so easy for her to believe that Gale was just distracted by his thoughts as she was. She's surprised she hadn't forgotten how to use her wings when her mind had been in that fog. So she thinks nothing of it - and it is quickly replaced by other thoughts.
His comment, the playful challenge in the way he tilts his head, inspires a small laugh from Mazikeen that eases away a little more of her tension. She had been serious but maybe if Gale is only contradicting her about
wrestling
and not the rest then everything really will be okay. It's a thought she needs absolutely no encouragement to cling to. She wants so much for this unplanned event to not uproot their entire lives when the ground is already constantly shifting beneath them with everything else.
So she's smiling as she steps closer, removing the wings from her sides as she does.
"Okay, maybe it'll change that. We'll just have to be a little more… gentle for a while, I guess."
She touches his neck when she says the word gentle, a brush of a kiss against navy skin. Mostly to distract herself from how much she hates the idea of needing to take it easy, how her hair wants to bristle at the idea. There will be time to be pissed about that later.
"Towards the end, you'll be able to win just by rolling me down the slope."
With her limited knowledge on what to expect from pregnancy, Mazikeen is attempting to imagine what it would be like to host two Selaphiel's in her body and she wonders if she's even going to be able to
walk
. Where would the babies even
fit
? Maybe it would be better if they were little lion cubs - or puppies or squirrel babies or
something
smaller than a foal.
These are uncomfortable thoughts so she brushes them aside to continue with a grin in his direction - a playful challenge of her own.
"Once they're out though, I won't be taking it easy on you."

@[Gale]