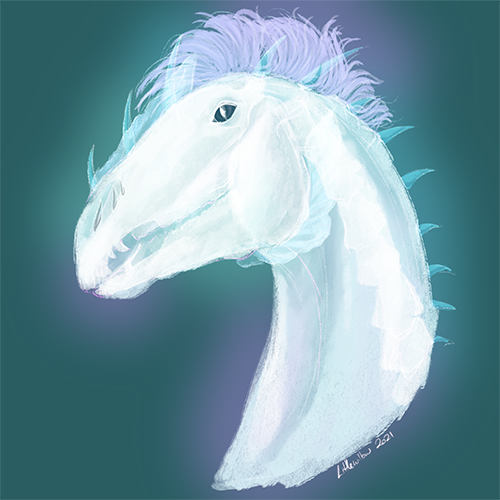 The timing of the earthquake had been pleasant for Mesarez, who easily assumed his partner at the time had some earth-trembling abilities. When it had continued even past when they both got distracted, he realized it had nothing entirely to do with him (probably) and instead was something much more important.

A rueful look is exchanged with his sparring partner and then they both took off through the Baltian waters in different directions. Mesarez felt the pull to the surface, the curiosity and demand for knowledge like a tether, but first he would make sure his mother and younger siblings were unharmed.

He could have sworn the water tasted differently as the shaking ceased but maybe that was just the excitement.

Satisfied that there was nothing but a bunch of confusion in his home, Mesarez finally turned his dark eyes upwards. His first attempt at surfacing saw him met with a haunting site - one pulled from nightmares that could still plague him after decades. If he walked into those ruins, would he be able to find the exact spot where his father and sister died? Would their blood still stain the brown grass?

So no, he did not go there.

He instead followed the river a little north, moving with just his eyes out of the water - scanning this land. Lush and green and entirely new.

It had been years since he had walked and when he rises out of the water, Mesarez's first step is shakier than he would like. In the twilight of this spring evening, his glowing, transparent body stands out and he tilts his head, listening to the shift in sounds. His skin crawled as the water began to evaporate from it but there is still a small smile on his face as he stands on the banks of the river and lets his senses adjust.
(open to any!)