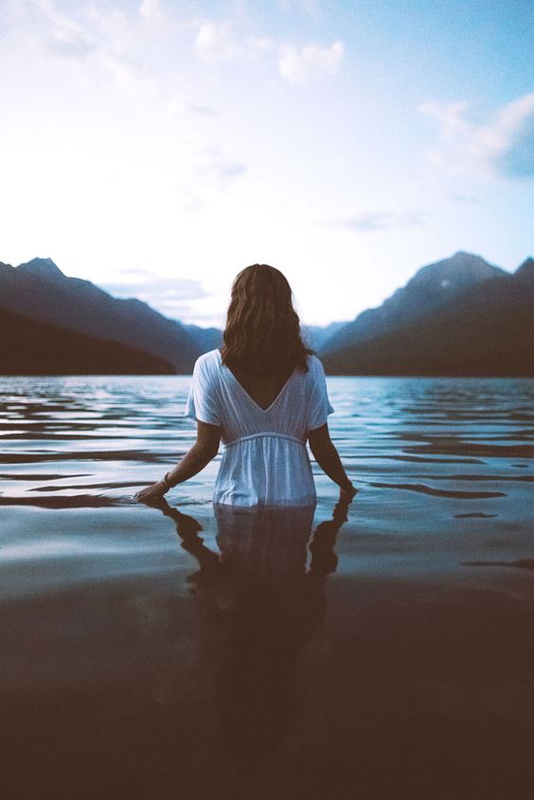 "I know when you go
down all your darkest roads
I would have followed all the way
to the graveyard."
She used to hate herself for missing him. Missing him used to feel like chaos trying to take a physical form inside of her chest, like bottling up a storm that she knew she'd never be able to control and would shatter her if she tried. She used to get hung up on how it must be wrong – something inherently wrong with her, a flaw in her design, if you could even pin it down to just one thing – to miss someone like him. She has loved the darkness all her life, but this was different. It was a want that has turned into a need, a fascination that morphed into an addiction.

Her days are spent chasing a high she knows she is never going to find, because no one seems to be able to break her apart the way he can. Their teeth are sharp, but she can heal their wounds as quickly as they can inflict them. They touch her and they take her, and she lets herself think that she is theirs or they are hers, but it would be a lie to pretend he does not constantly haunt the back of her mind.

Some of the thrill is lost in knowing they cannot scar her, could not even actually touch her anymore if she decided she didn't want to allow it.

She knows she is not meant to be an angel because she nearly resents the power it has given her, but she knows, with him, that he could take it all away.

Having resigned herself to the idea that she will miss him whether it is wrong or right or immoral or completely absurd, she doesn't dwell on it anymore. Missing him now is a strange feeling of emptiness clinging to her like an invisible cloak, like the storm in her chest has finally worn itself out and left a reluctant kind of peace and acceptance in its wake.

And when she stands alone in this far corner of the meadow, soft and glowing in the twilight as it fades into dark, she remembers how quickly she grows tired of tranquility.
ryatah
please appreciate the Evanescence subject line.
Carnage